L'ECRITOIRE SINCE JUNE 2022
26 passage Molière 75003 Paris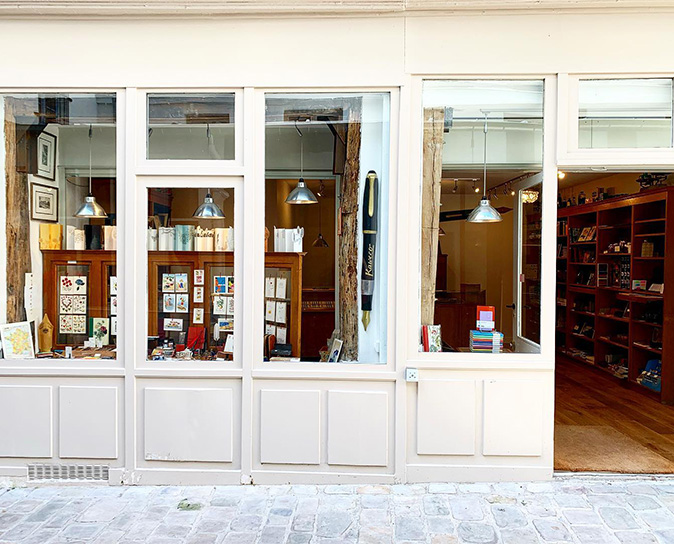 "Projet financé avec l'aide de la Ville de Paris"
L'ECRITOIRE FROM 1975, DECEMBER 9th TO 2022, MAY 21st
61, rue Saint Martin 75004 Paris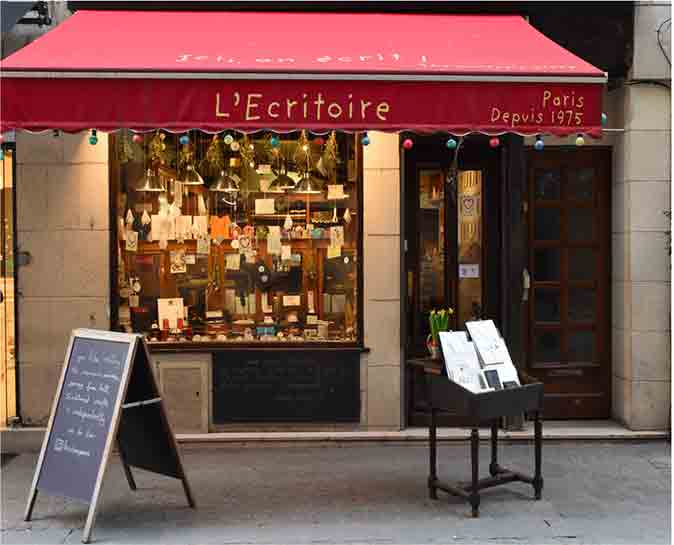 A FAMILY AND ORIGINAL STATIONERY
In 1975, fresh out of school and fingers still stained with ink, Sofie created L'Ecritoire - the Parisian stationery store.
Keeping it in the family, she was following in her grandfather's footsteps André Tardy, a manufacturer and marketer of glass and porcelain school buckets. He was also the inventor of the OPTIMUS 4-colour pen or the bucket flapper allowing the ink not to dry.
In June 2022, L'Ecritoire is moving a few steps from the historic store to a new and unique address at 26, passage Molière 75003 Paris. This Parisian open-air passage is located between 157 rue Saint Martin and 82 rue quincampoix, right next to the Maison de la Poésie!
47 years later, L'Ecritoire is rich in memories. With its counter always a little ink-stained, L'Ecritoire Paris offers visitors with a passion for writing an endearing universe that comes from traditional heritage, timeless craftsmanship and original and independent creations.