How to use a wax seal stamp with sealing wax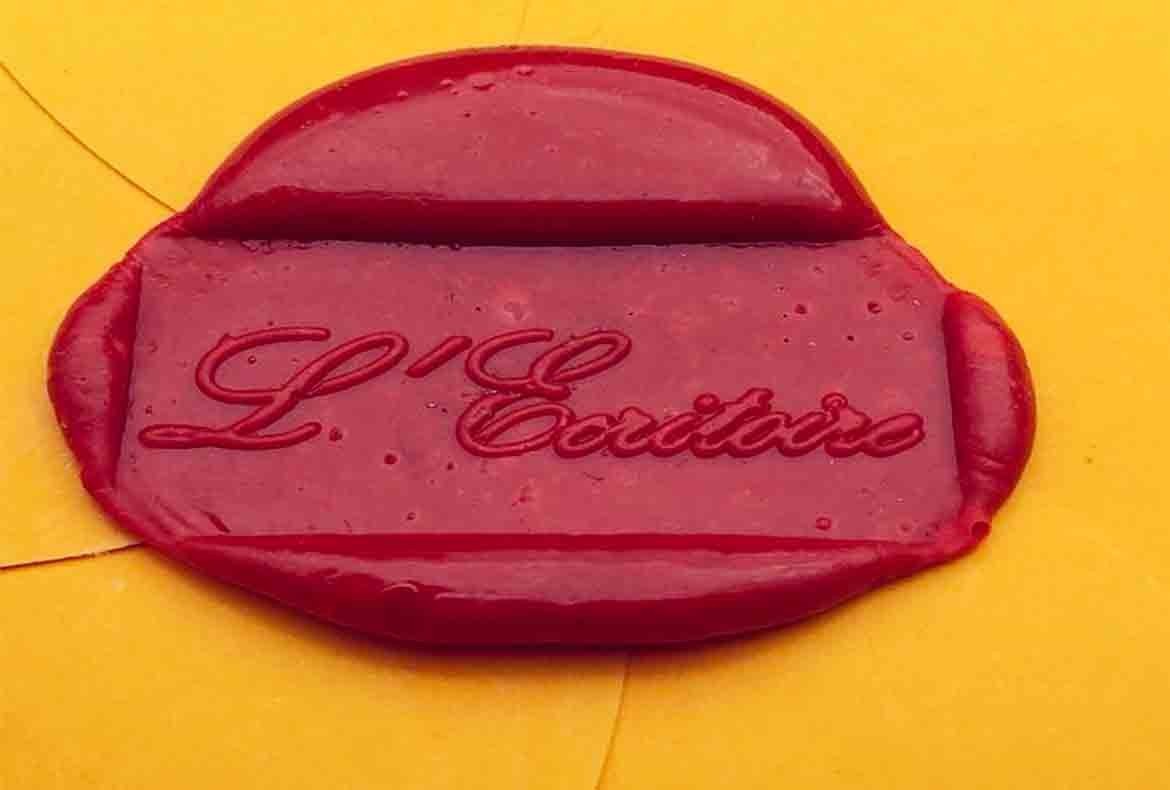 L'Ecritoire presents how to seal an envelope with a wax seal stamp and a natural wax. It will add a great and beautiful touch to your hand lettered letters and invitations.
First of all, you need to have a wax seal stamp, natural sealing wax, a spoon and a candle.
How to use a wax seal stamp and sealing wax
1/ Break a small piece of wax and place it on a spoon.
2/ Put a candle under the spoon to melt the wax.
3/ Poor the melted wax on the desired area.
4/ Wait a few moment while the wax is solidifying. If the wax is too hot, it may stick. 
5/ Apply the seal on the wax firmly.
L'Ecritoire's tips
You can mix  different waxes. 
Practice on oiled paper. 
Cool the seal in cold water and dry it before sealing.
Golden or silver ink will enhance the color of the seal. 
You can re-use any failed seals, don't throw them away.
Please click here to watch a demo in video
Wax seals made with colored waxes would brighten up your messages and invitations. Wax seals can also decorate a perfume bottle, seal a honey jar, and decorate a wine bottle. L'Ecritoire offers 100% French-made seals with a wide choice of seals with a symbol, an initial letter, two initial letters, a first name or a text and even custom manufacture from a logo or a drawing.
We look forward to seeing what you have been up to with your stamps, so if you have any projects and pictures you'd like to share with us, please feel free to tag us on Facebook or Instagram @lecritoireparis.
In Same Category
Related by Tags