How to personalize a wax seal stamp with a name or initials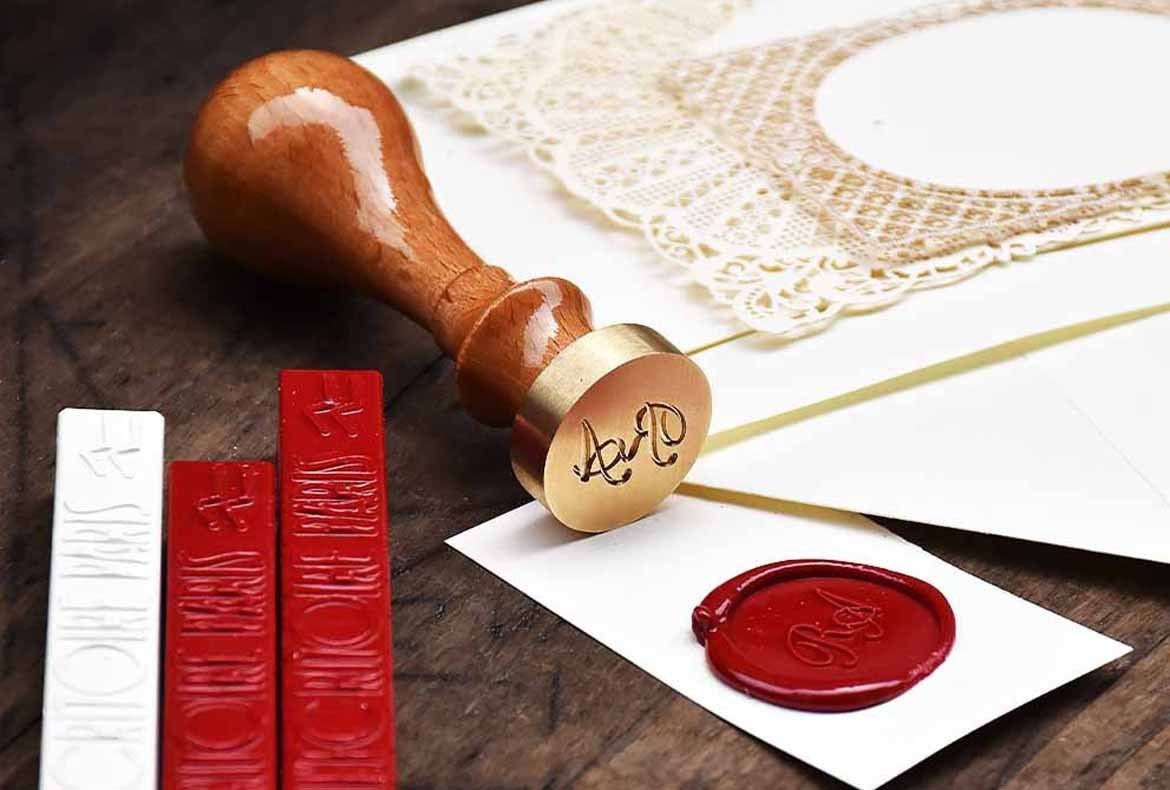 In olden times, wax stamps were used to seal envelopes that no-one had read before you. 
Mainly decorative nowadays, the use of wax evokes stationery elegance and intimate communication to your loved ones or creation for a special invitation. L'Ecritoire proposes a unique range of wax seal stamps and coloured natural wax sticks to personalize your hand-written letters and lovely mails.
L'Ecritoire's wax stamp collection gather nearly 30 romantic symbols, animals and plants ... as well as initial  letter ! In order to bring an even more personal touch to your letters, L'Ecritoire offers the semi-personalization of wax seal stamp with two initial letters for a wedding invitation; or those of a first and last name. Two different typographies are available for elegant and timeless wax seal stamp.
And to go even further, L'Ecritoire offers custom-made production from a logo or a drawing, as a single piece but also in series. All of our wax seals and wax sticks are made in France.