Send a handcrafted and original postcard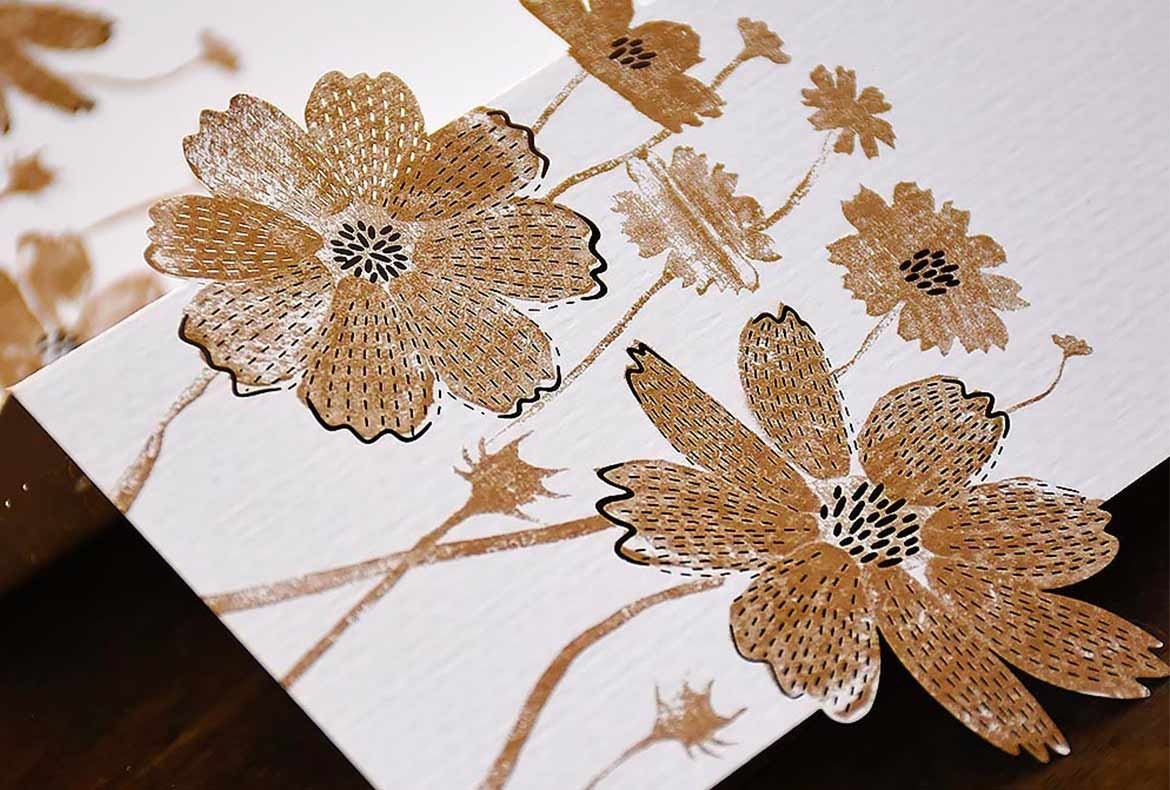 Whether it is to thank, invite, wish a happy birthday or congratulate a birth or a marriage, the moment when we discover this little gift in the mailbox is a real happiness!
The pleasure is also shared between the sender who took the time to choose the pretty card, to write it with his most beautiful pen ; and the final recipient who receives this thought a few days later! Besides the handwritten little sweet note, the artistic side of the card is just as important!
L'Ecritoire selects original and handcrafted postcards, made in France, Belgium, Italy, Germany, the Netherlands and with a (small) detour in the Czech Republic and Finland. It is a beautiful journey of European creations, artisanal techniques, sometimes ancestral and also industrial ... 
HANDMADE GREETING CARDS
These beautiful cards were stamped manually in a Parisian workshop. The stamping was carried out using a balance (hand press) and an engraved block. This technique gives a very great precision to the pattern both in terms of relief and in terms of colors.


PRINTED AND LASER CUT CARDS
Poetic and rich in detail, these greeting cards are a real gift that the recipient can keep as a decorative object by letting the light pass between the laser-cut details ... A marvel!

HERBARIUM GREETING CARDS
Borage, Poppy, forget-me-not, ginkgo, tulip, daisy ... These garden flowers and sometimes wild or tropical are selected and pressed by Jean-Luc, poet gardener. Herbarium postcards can be sent for a birthday, a thought, a word of love, a thank you, an invitation ... or can even be framed.

POP UP CARDS
The pop up card arrives flat in an ivory envelope and is easy to expand thanks to the fold lines on the back of the card. It can thus be sent and traveled to the four corners of the world, and then kept as a decorative object.

ORIGINAL HANDCRAFTED CARDS
They are real creations! Indeed, they are published in small series thanks to rare and old printing techniques: engraving, embossing, hot foil ... on beautitful cream paper of 310 g / m2.