How to write and draw with a glass pen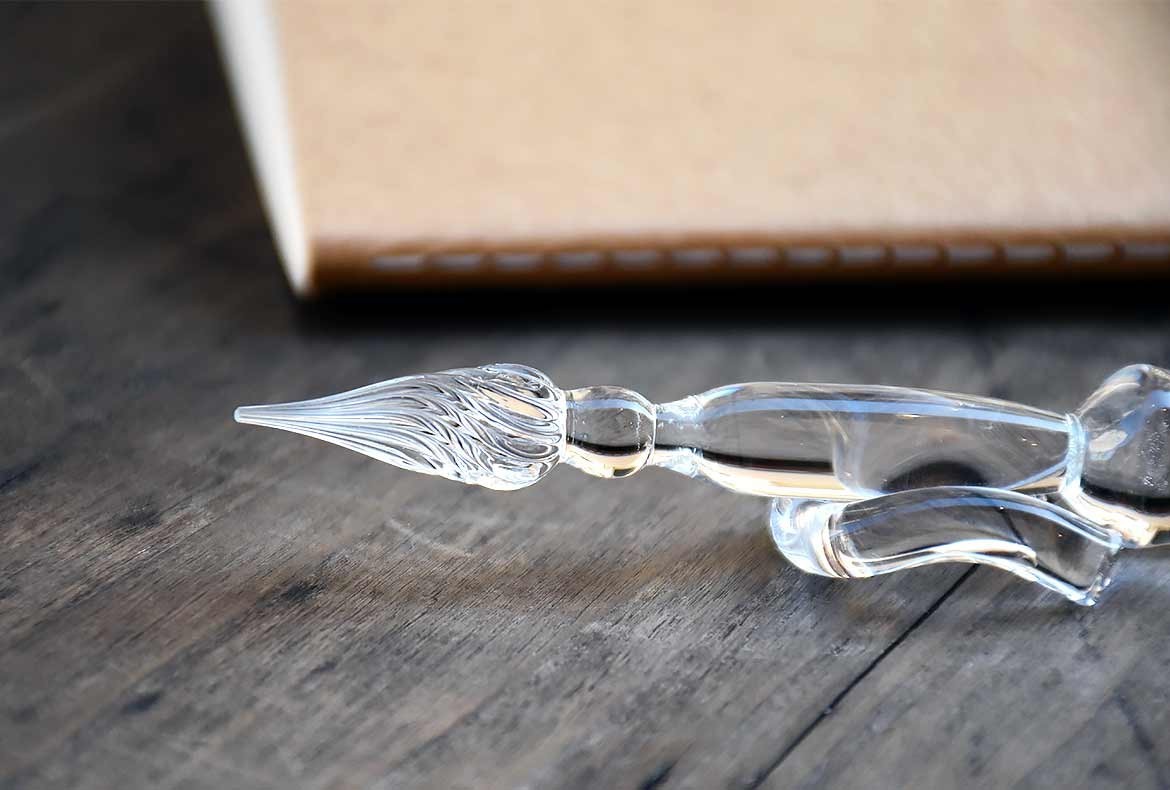 The object itself can seem intimidating, but it is very easy and pleasant to write or draw with a glass pen!
Just dip the nib in the ink and lightly tap the excess on the edge of the bottle. And to start again when there is no more ink on the nib.
A glass pen has a remarkably fine tip for a homogeneous application of the ink. ink application. Its twisted shape retains the ink in the grooves and returns it ideally and homogeneously by sliding on the paper. It is very different from a traditional pen holder and its metallic nibs where you can make full and thin. It is used more like a brush or a fairly fine pen, but with incomparable softness.
There are transparent glass feathers and also one color or multicolored. The glass nibs offered at L'Ecritoire are handcrafted in France.

What ink to use with a glass pen? 
A glass pen can be used with all kinds of inks (calligraphic, stylographic, glitter ink, India ink ..), or any other liquid that stains (watercolor, extra fine gouache...).
You just have to be careful when dipping the nib in a glass bottle not to go too deep to avoid breaking or cracking the glass nib. Some use a brush to put ink on the nib, others use a small plastic pot.

How to clean a glass pen? 
It is important to thoroughly clean a glass nib after use. You just need to rinse it under running water to remove the ink well and wipe it with a soft cloth before storing it in its box.

What kind of paper should I use
? 
A bit like with a pen holder or a brush, it is not absolutely necessary to use a particular paper. Just give it a try and let your creativity run wild!