Visit to the pressed flowers atelier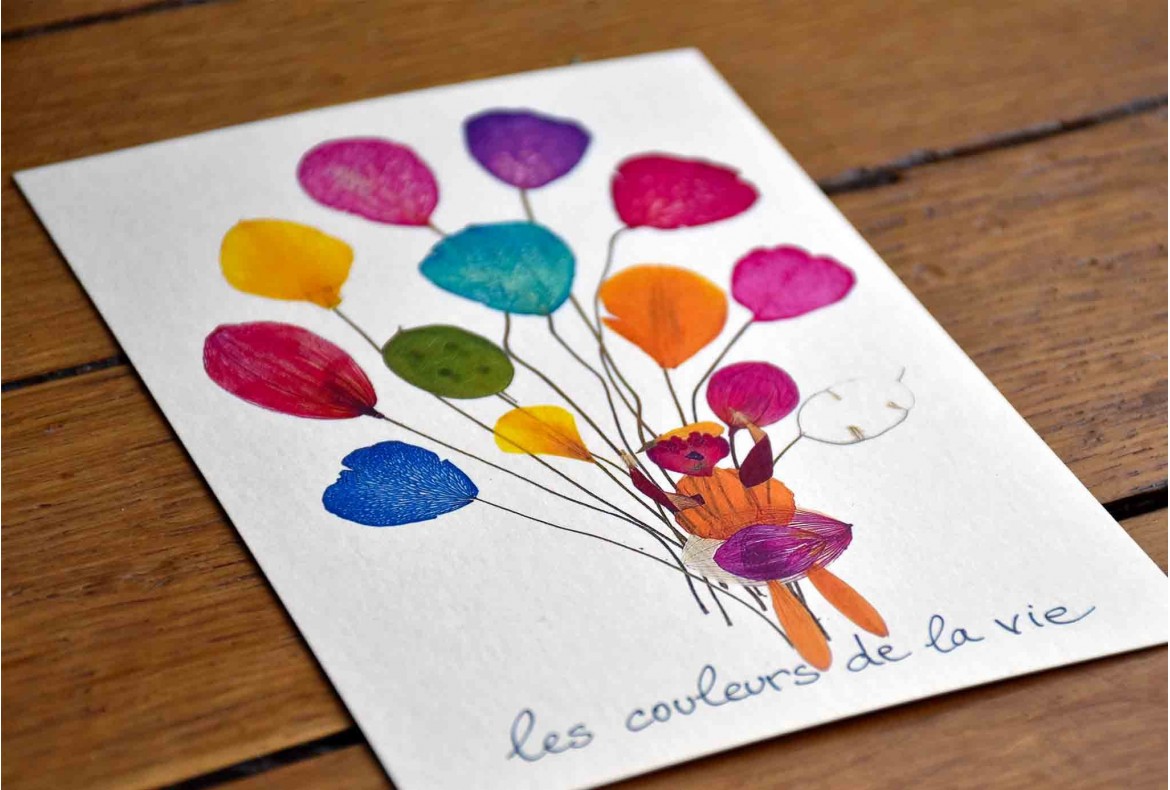 Welcome to Jean-Luc, gardener and poet!
It is in his atelier neat Paris rthat Jean-Luc collects and presses flowers, leaves, stems and roots of all kinds. From poppies to wild carrots, crocuses, ginkgo biloba leaves, borage, basil ... Hundreds of thousands of specimens carefully herbalized and classified in alphabetical order like the great herbariums of the world.
Gardener and also poet, Jean-Luc plays with plants but also words to create colorful herbaria and sensitive compositions; which he then prints in small series in postcard format. The melody of Paris with flowers in musical notes, the love letter in rebus of flowers, the famous poppy or the new creation "Mon jardin, ma terre-happy". Many models to send and offer for all occasions!
The pressed flowers, thus lying on paper take all their time! How about a visit to Jean-Luc's pressed flowers workshop?