New creations made of Limoges porcelain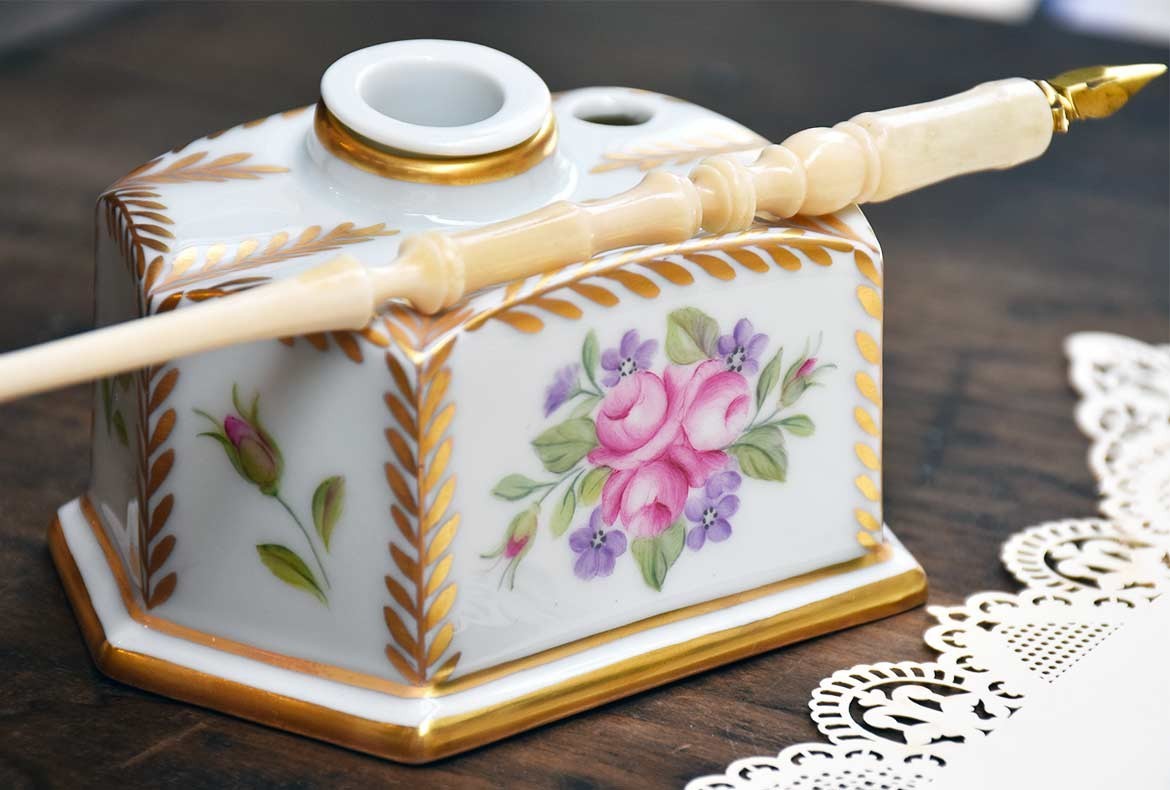 Limoges porcelain is making a comeback in L'Ecritoire with inkwells and nib boxes.
Hand painted or made in "chromos", porcelain decoration is an exceptional know-how for making unique objects of their kind.
Do you know the difference between these two processes : hand painting or chromo?
The chromo technique is used today to make decoration on porcelain in small or large series. We put a decal (decorated and colored) on a white porcelain object. The decal is baked in a single 12 hour bake.
What about the hand-painted porcelain technique? Traditionally, the porcelain painter applies colors to white porcelain using a brush and then fires them between 700 ° C and 850 ° C. A decoration can include several 12h fires and in particular when there are many different colors. The important thing is to start by firing the colors that can withstand the highest temperatures, cover them to protect them and continue with the colors that bake at lower temperatures. And so on.
L'Ecritoire is delighted to present new and exclusive hand-painted creations by the superb Barbeau&Barbotine art workshop based in the Paris region.