Some news about sealing wax !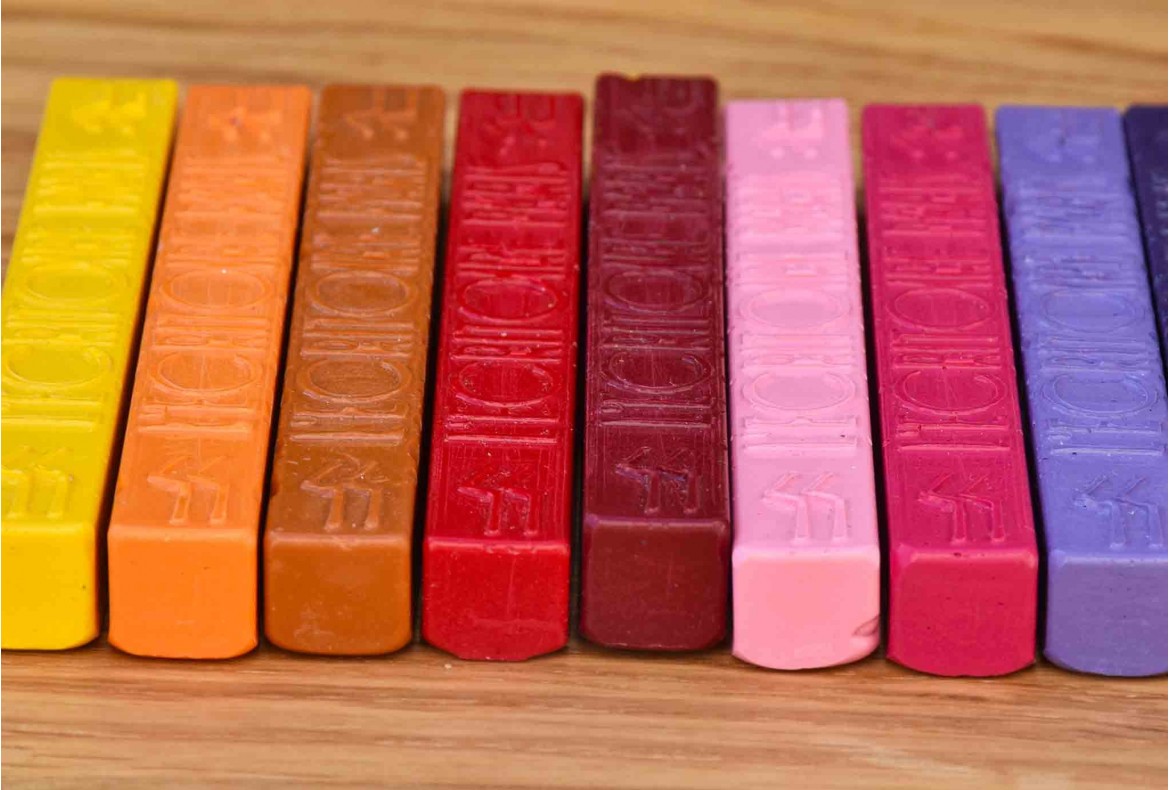 And what news! A new look! and new colors...
L'Ecritoire starts 2020 with a new wax stick with an Art Deco look. To tell you the truth, we found in the archives an old logotype of the shop, which finally hadn't aged a bit!
The look changes but the wax remains the same! Handcrafted in France, our wax is made from pine resins, lime carbonates and natural dyes. This wax is said to be traditional because it is shiny and brittle when the envelope is opened. Two new colors have crept into the wax color chart: Bordeaux (Burgundy) and Rouille (Rust). L'Ecritoire offers now around twenty colors to seal your sweet words from traditional red to gold or silver glitter wax and going through empire green, navy blue, baby pink or even fuchsia, sunflower, apricot ...
Another type of wax is offered at L'Ecritoire ... It is used to seal the neck of wine bottles. This wax is dedicated to the food industry and has a different composition ; and also a lot of different color to choose from. If you have a plan to seal wine bottles, don't hesitate to send us an email!
We look forward to seeing what else you have been up to with your stamps, so if you have any projects and pictures you'd like to share with us please feel free to tag us on Facebook ou Instagram @lecritoireparis