Visit to the pop-up greeting cards workshop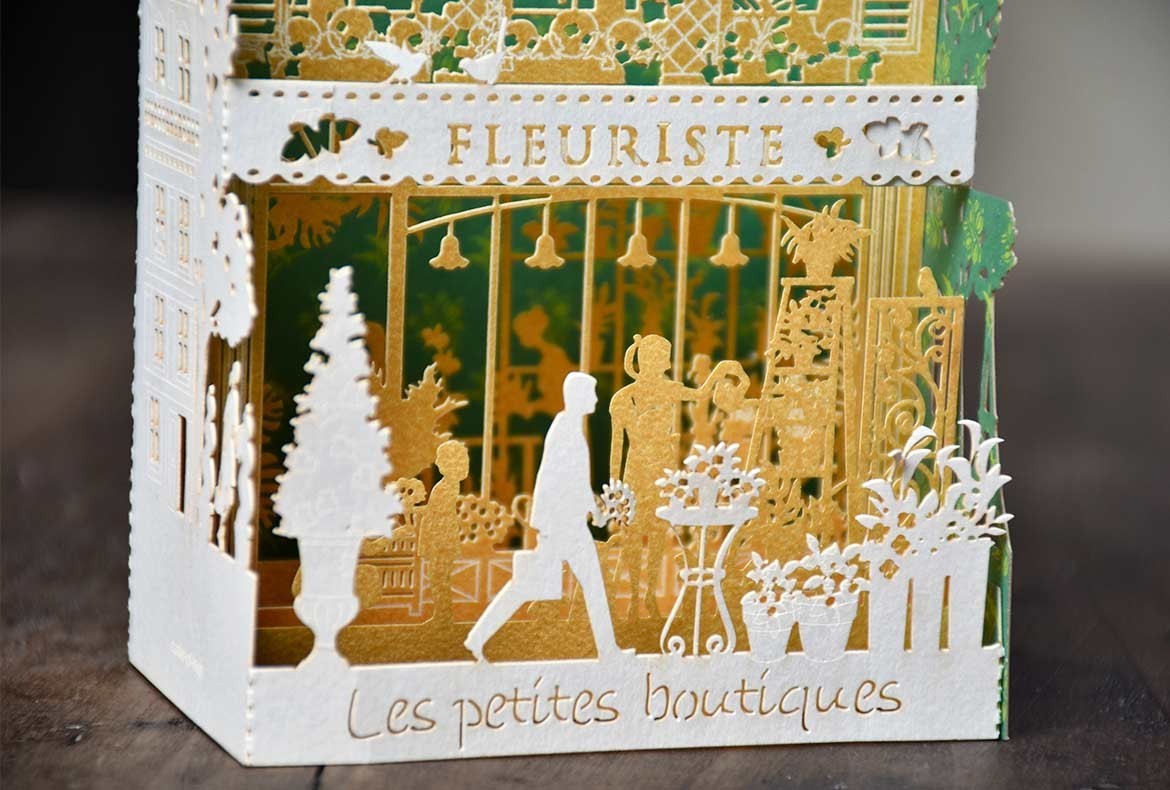 How are pop-up cards made?
These greeting cards reconstitute in volume and in paper a scene of life, the front of a shop, the birth of a baby, a wedding, a party, the Parisian streets ... They are composed of a succession of plans rich in details and in poetry to send without moderation for all occasions!
Made with beautiful vellum and creation papers, laser cutted, folded and assembled by hand, and all this in a Parisian workshop! L'Ecritoire is happy to offer these pretty cards at the store and to present their manufacture here.